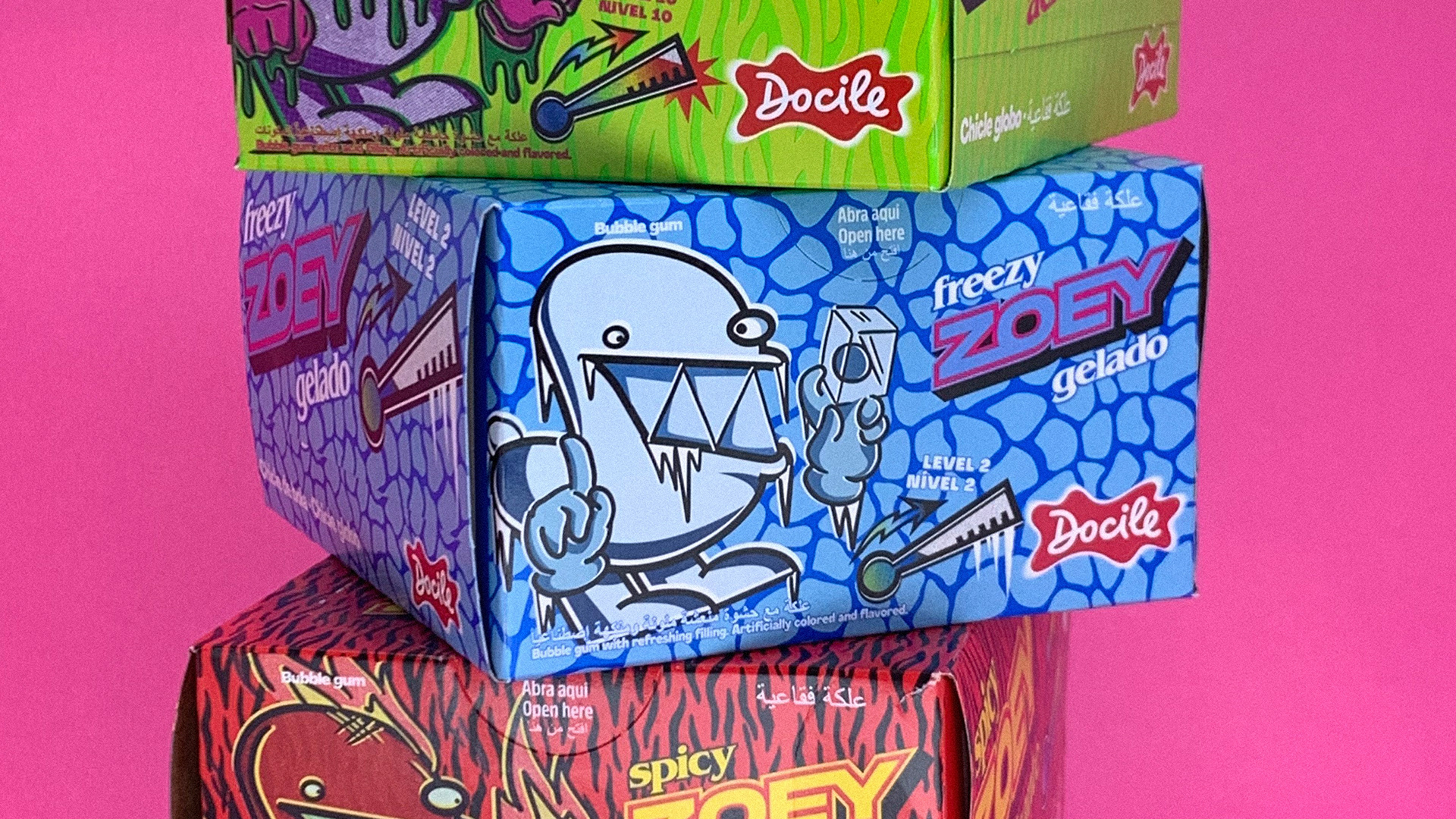 EN  

Zoey is the Docile's brand new chewing gum line. A product aimed at children and adolescents taht presents a playful concept which brings the gum's different levels of acidity. Zoey's visual identity brought a vintage, ludic and funny universe for children. The main idea is that the monster's illustrations explore the new sensations that the product can provoke. The zoey's creative inspiration came from the exquisite and weird universe, having the 80's as an aesthetic reference, which was

 

a time marked by thilller movies showing tons of monsters and grotesque characters. The product line used the challenge as an asset for the concept - which is in vogue in the target audience - in order to have an even bigger engagement with the product. The Zoey project encompassed naming, branding, visual identity, packaging design and product line deployments
PT

 Zoey é o novo chiclete em bola da Docile. Um produto destinado ao público infantil e adolescente, que apresenta um conceito de brincadeira com os diferentes níveis de acidez. A criação da identidade visual da linha de chicles retratou esse conceito vintage, lúdico e divertido para as crianças. A ideia é que a ilustração dos monstros Zoey se transforme para explorar as novas sensações que o produto pode provocar. A inspiração foi buscada no universo do esquisito e do estranho, com referências estéticas voltadas à para a década de 80, marcada por diversos filmes de terror com a temática de monstros e personagens grotescos. Também se identificou a oportunidade de aproveitar a dinâmica dos challenges - em voga no público-alvo - para gerar um engajamento ainda maior com o produto. O projeto Zoey projeto englobou Naming, Identidade Visual, Design de Embalagem e desdobramentos de linha.

CLIENT: DOCILE
YEAR: 2019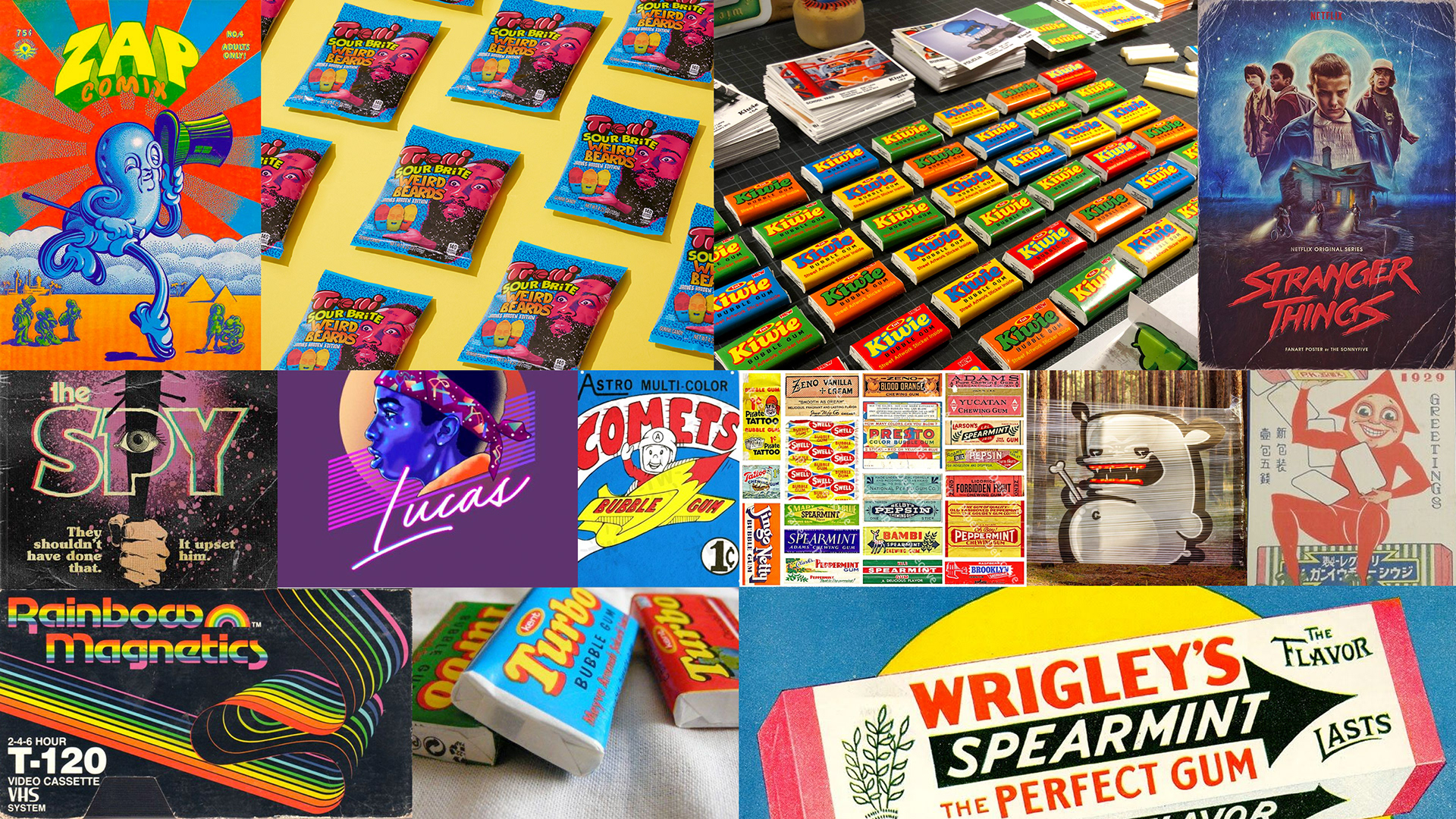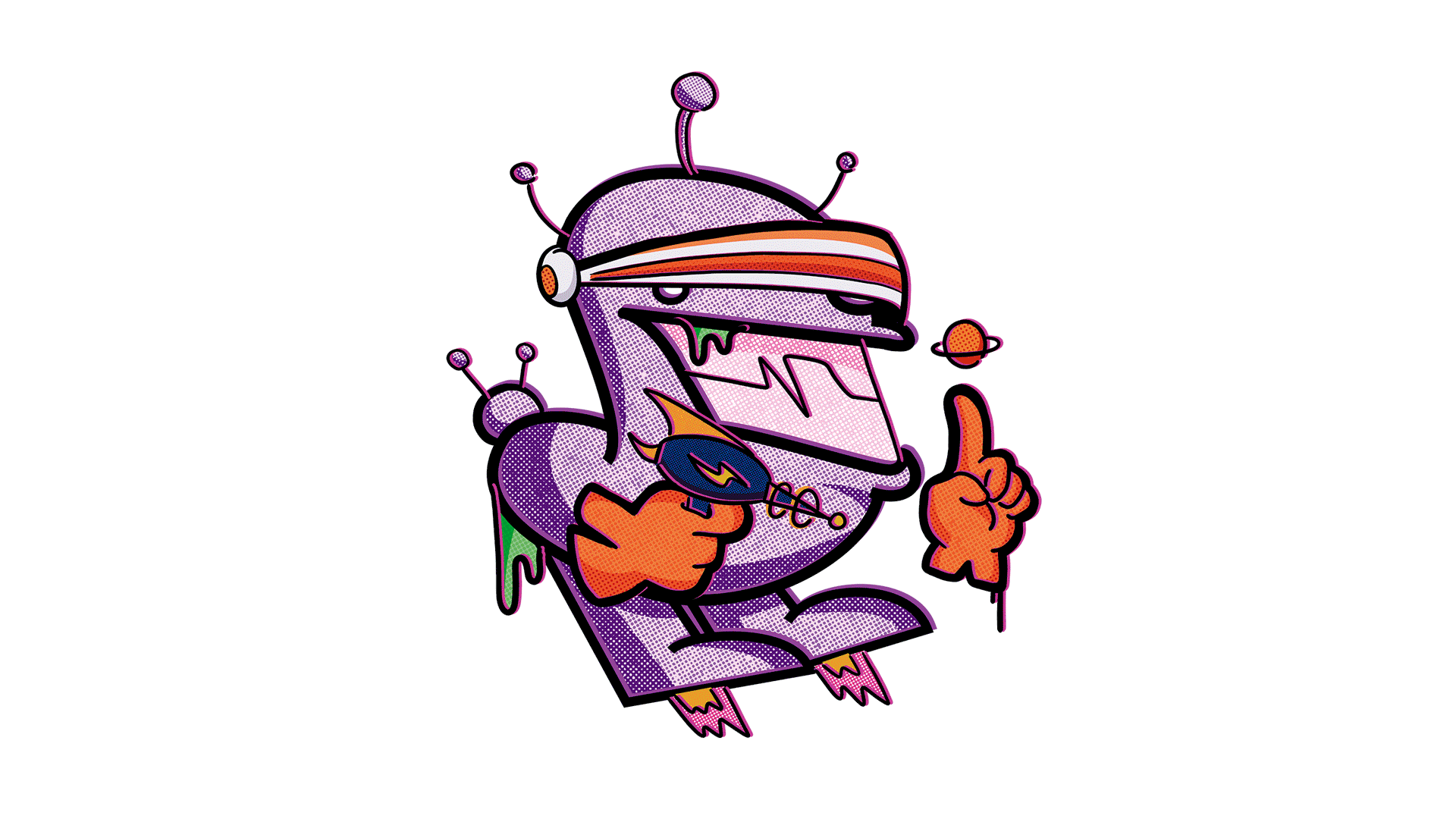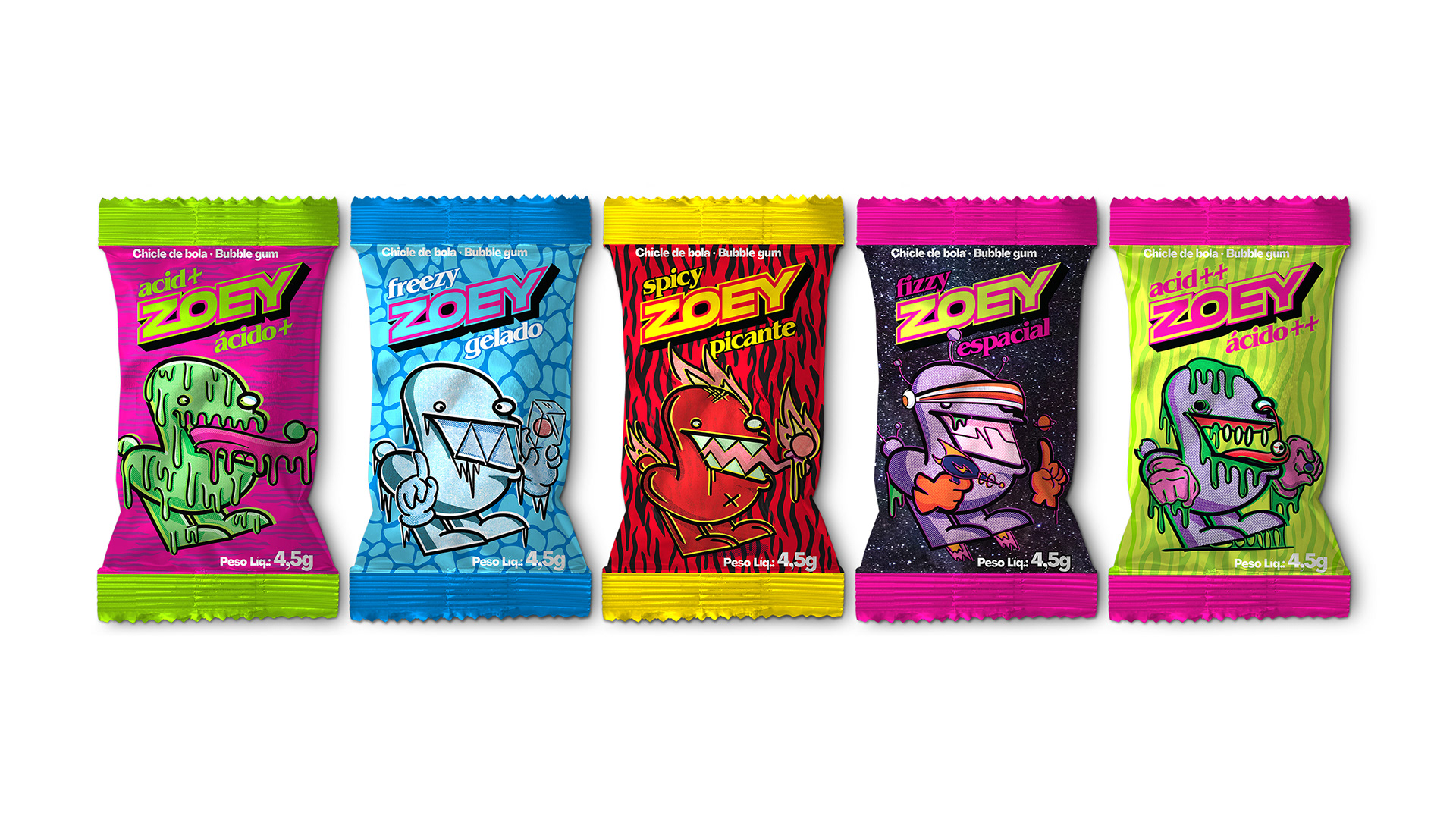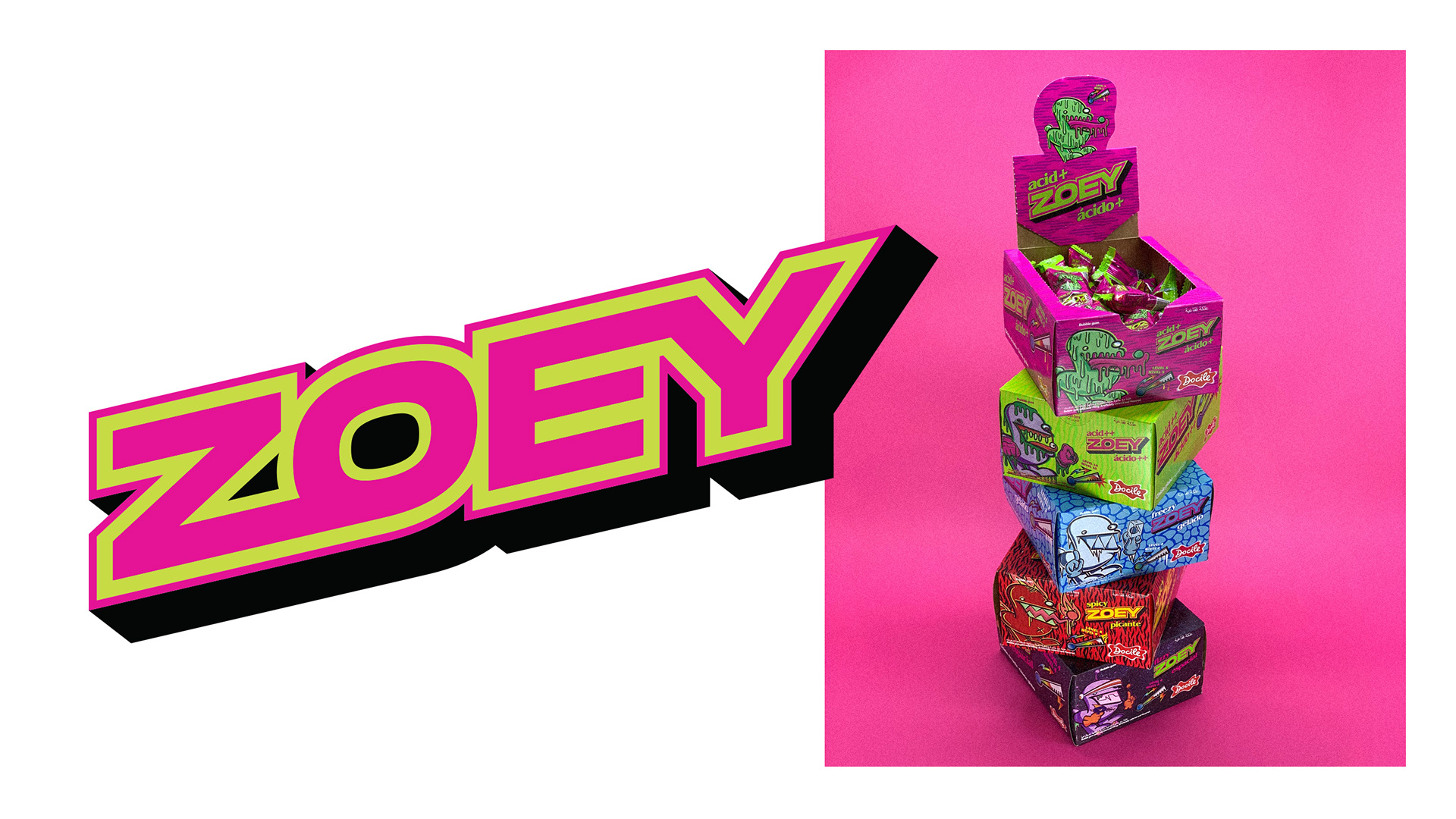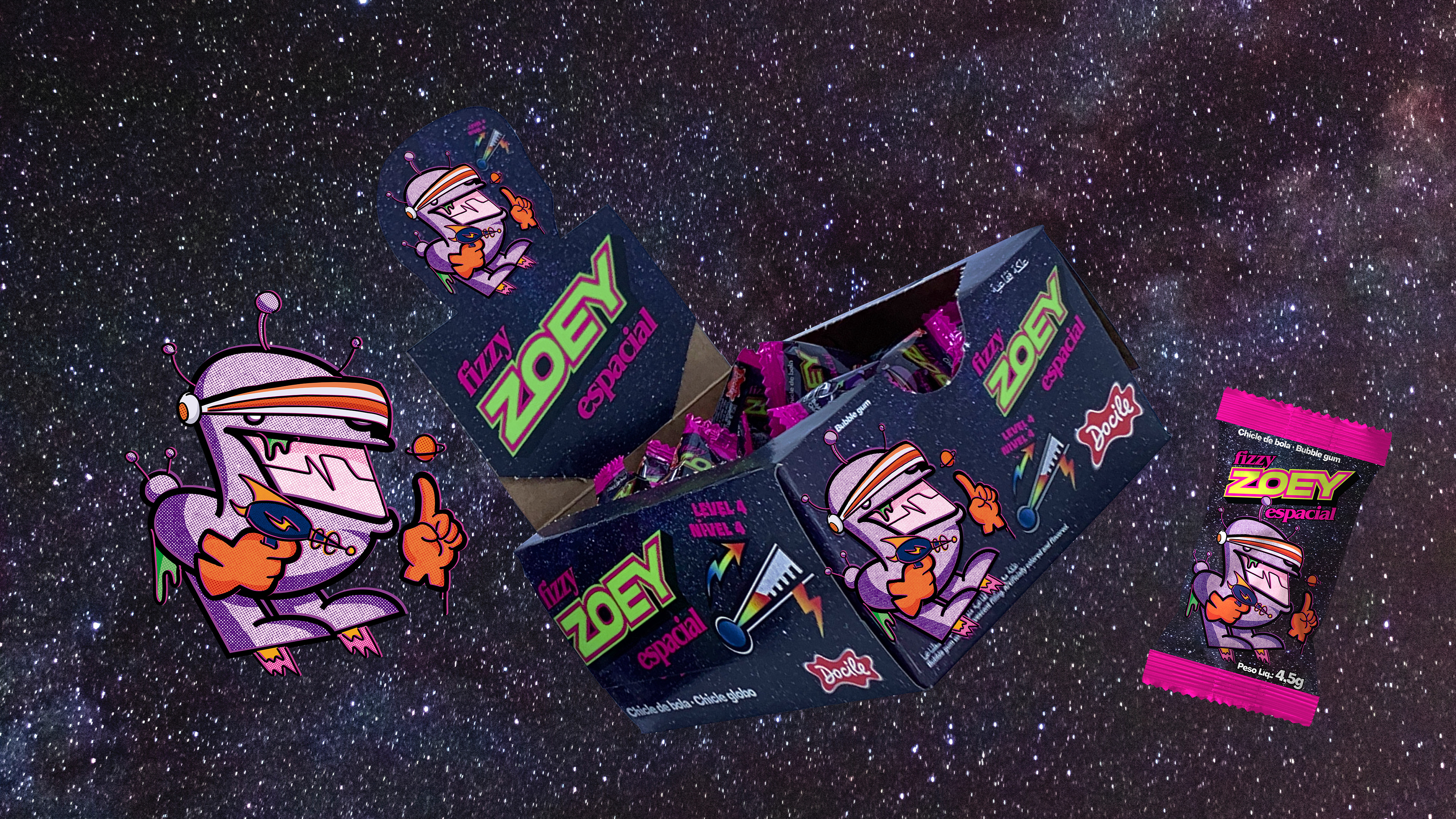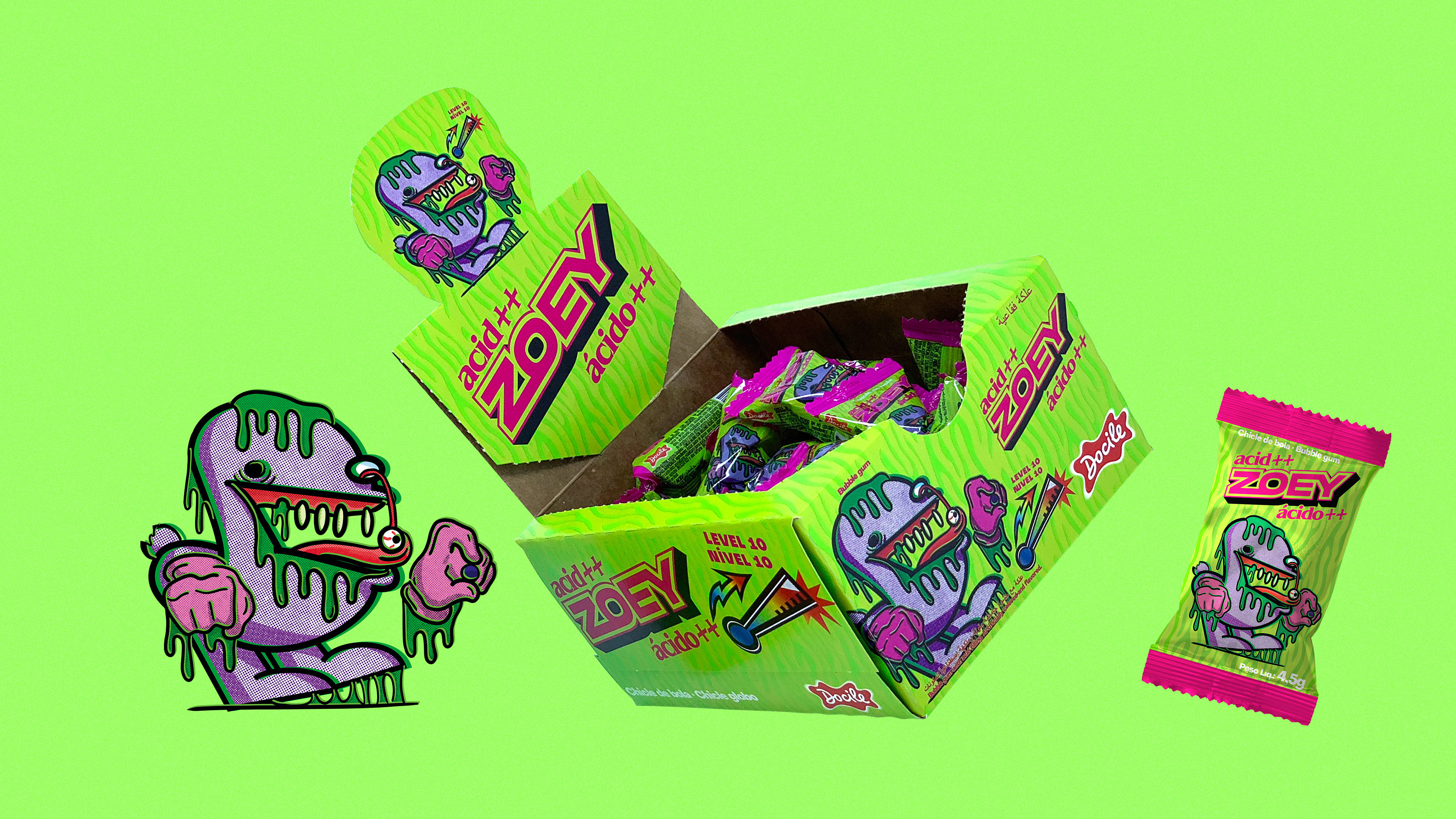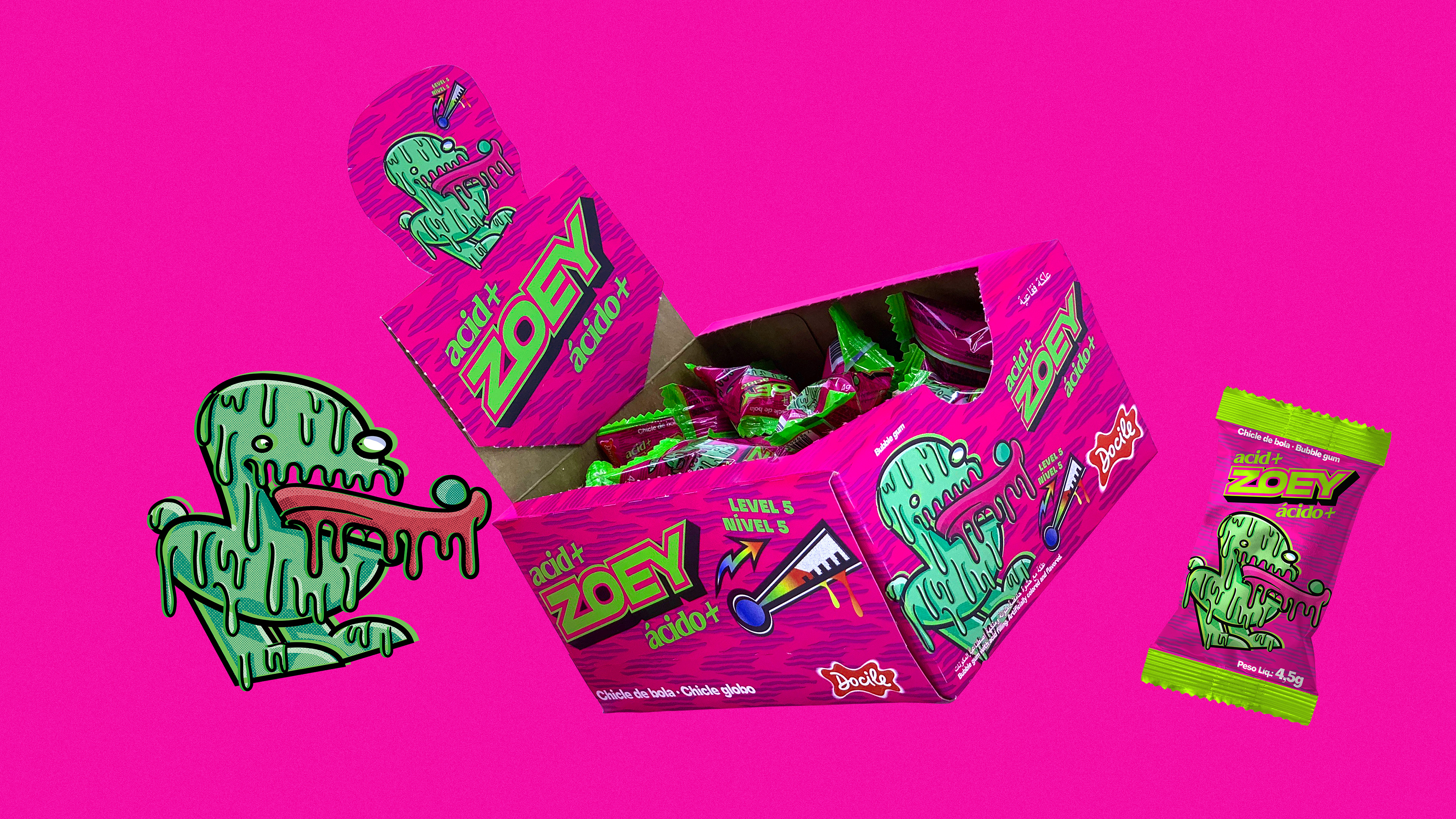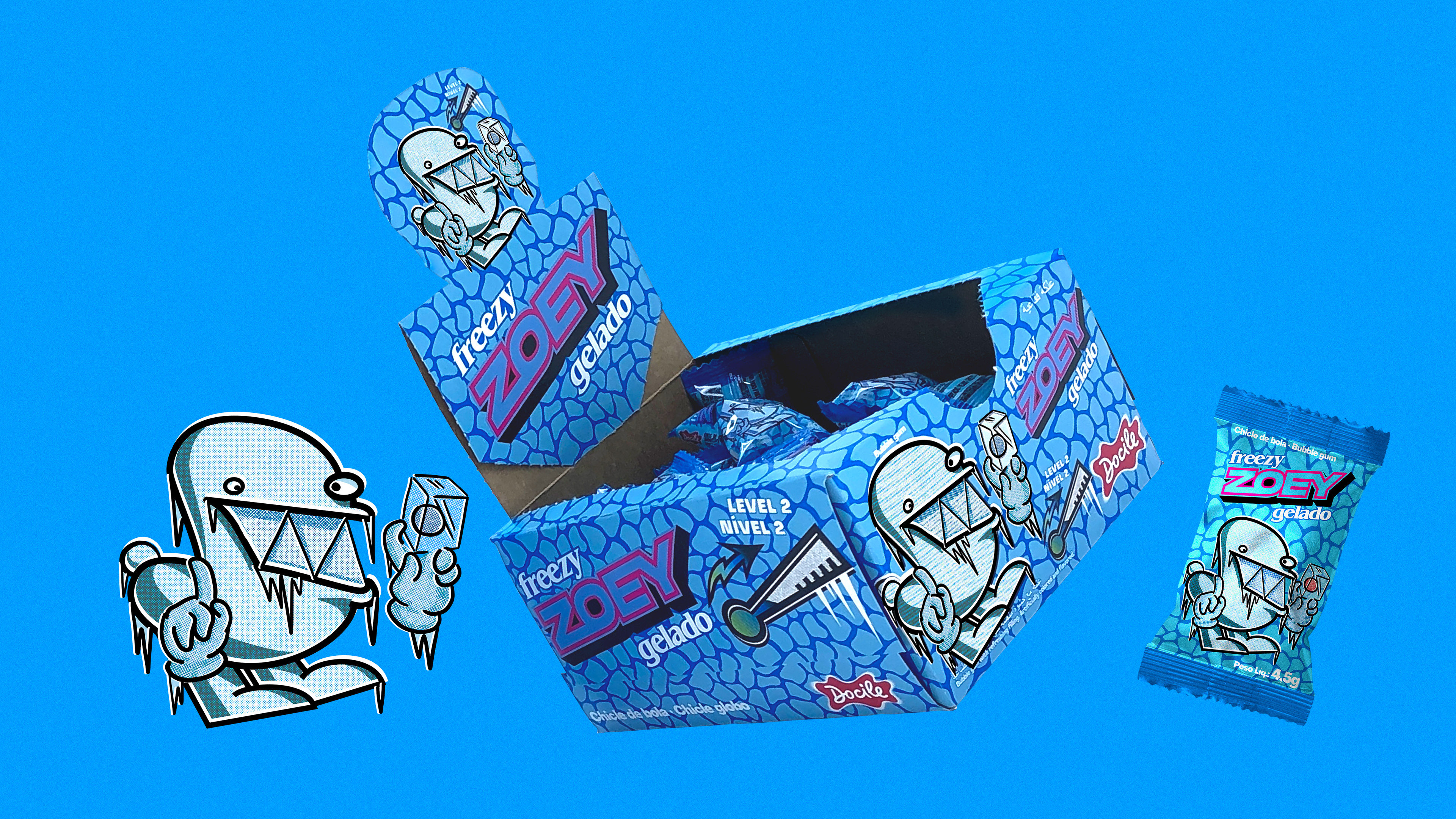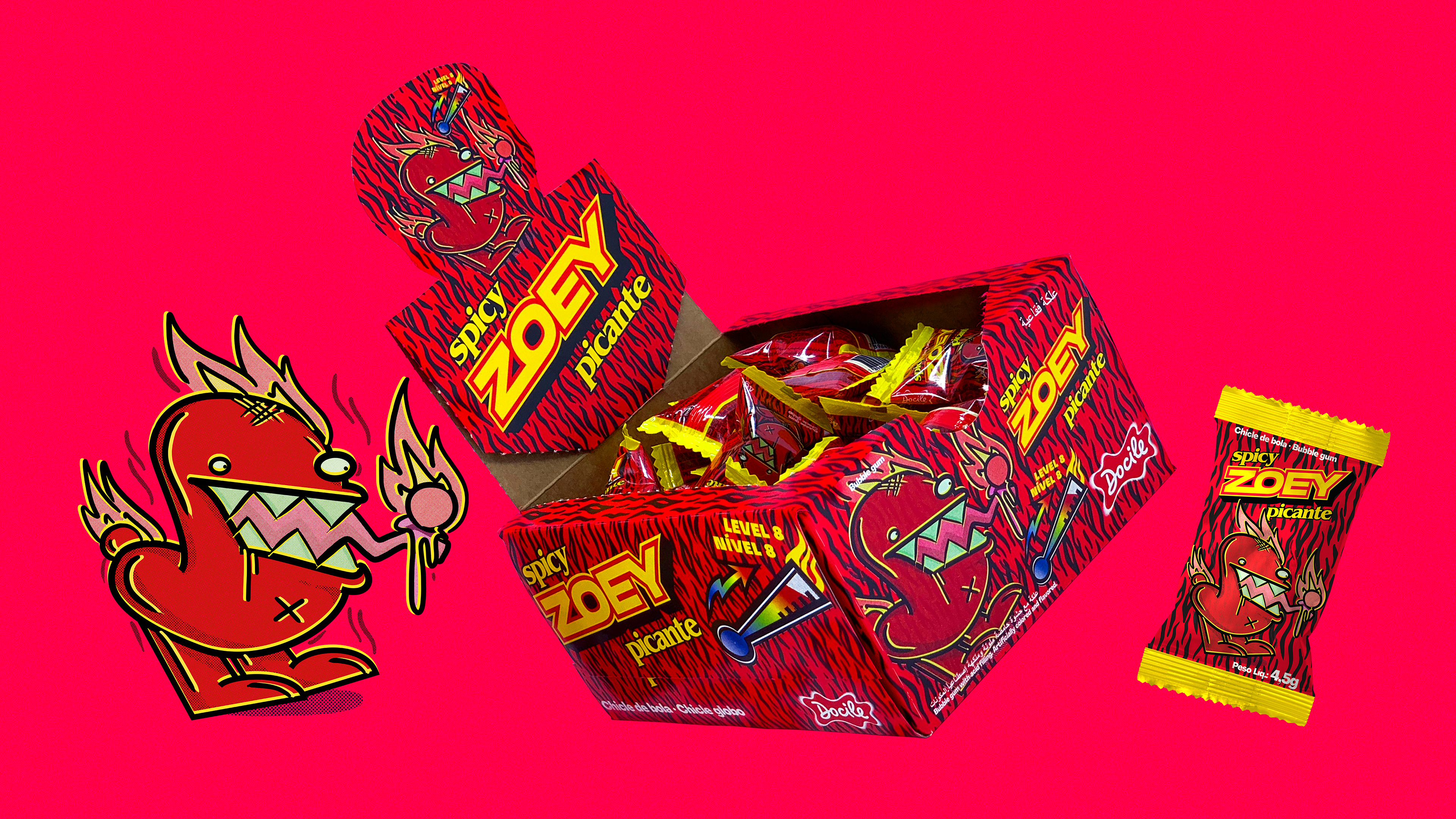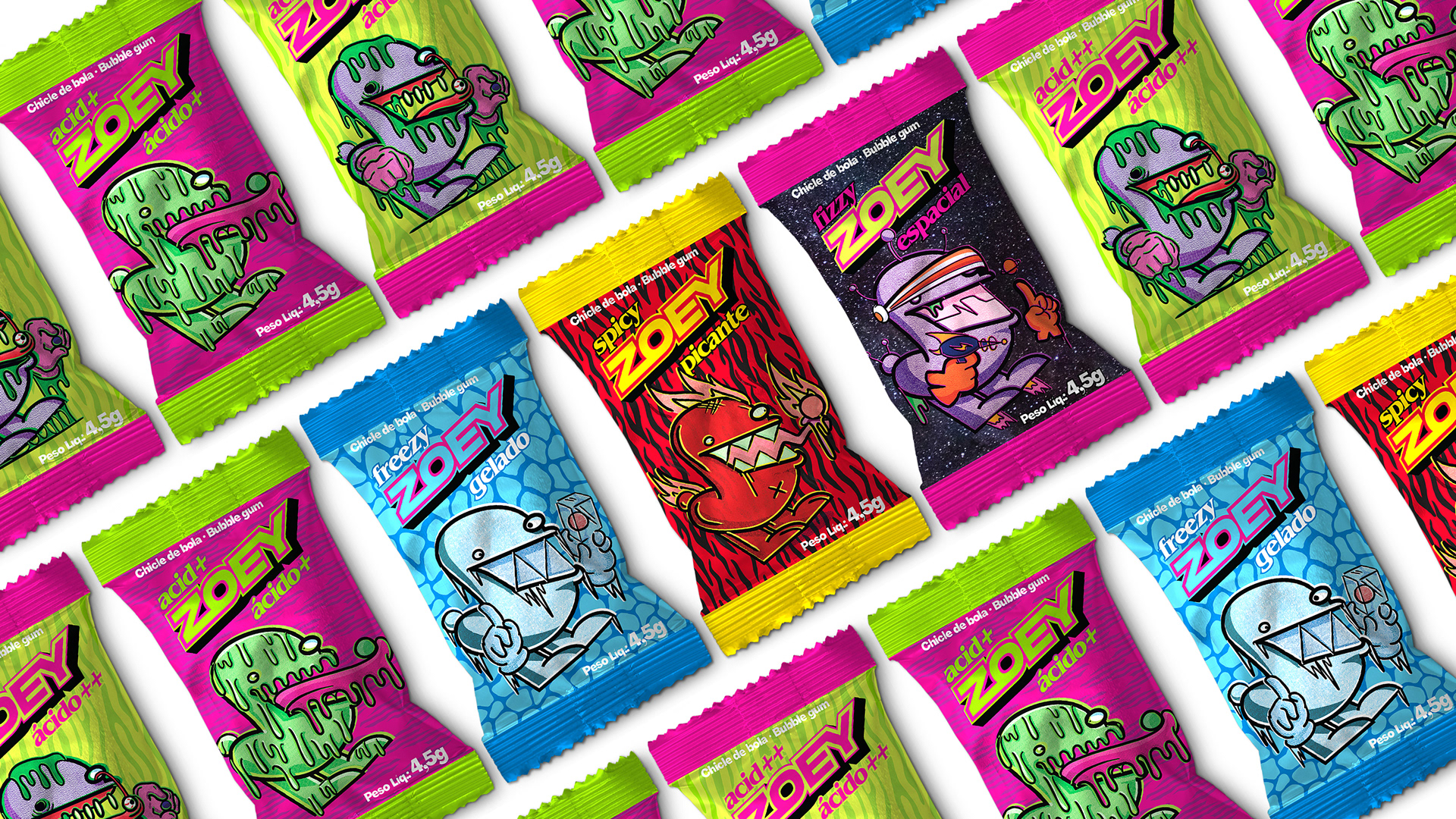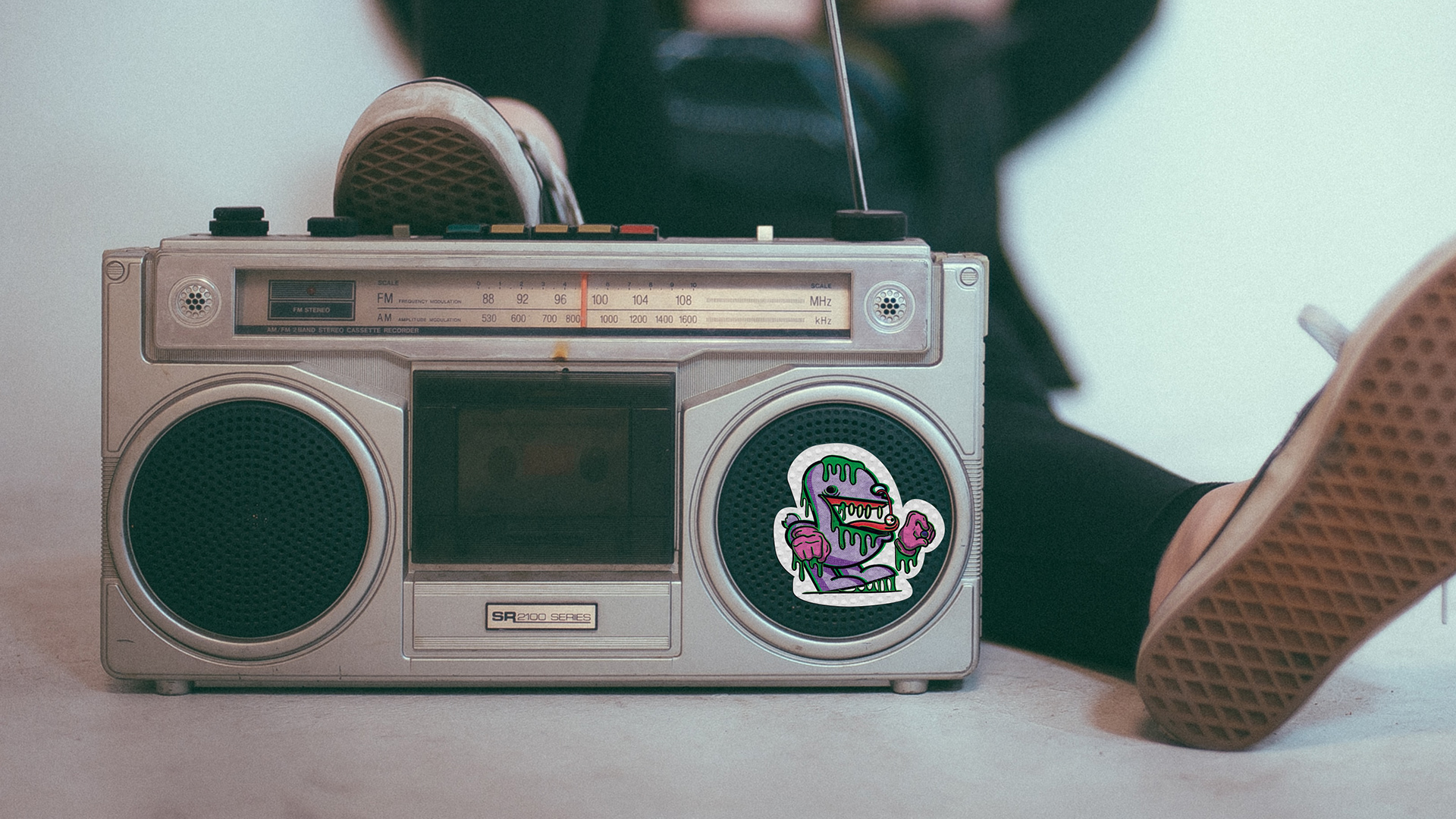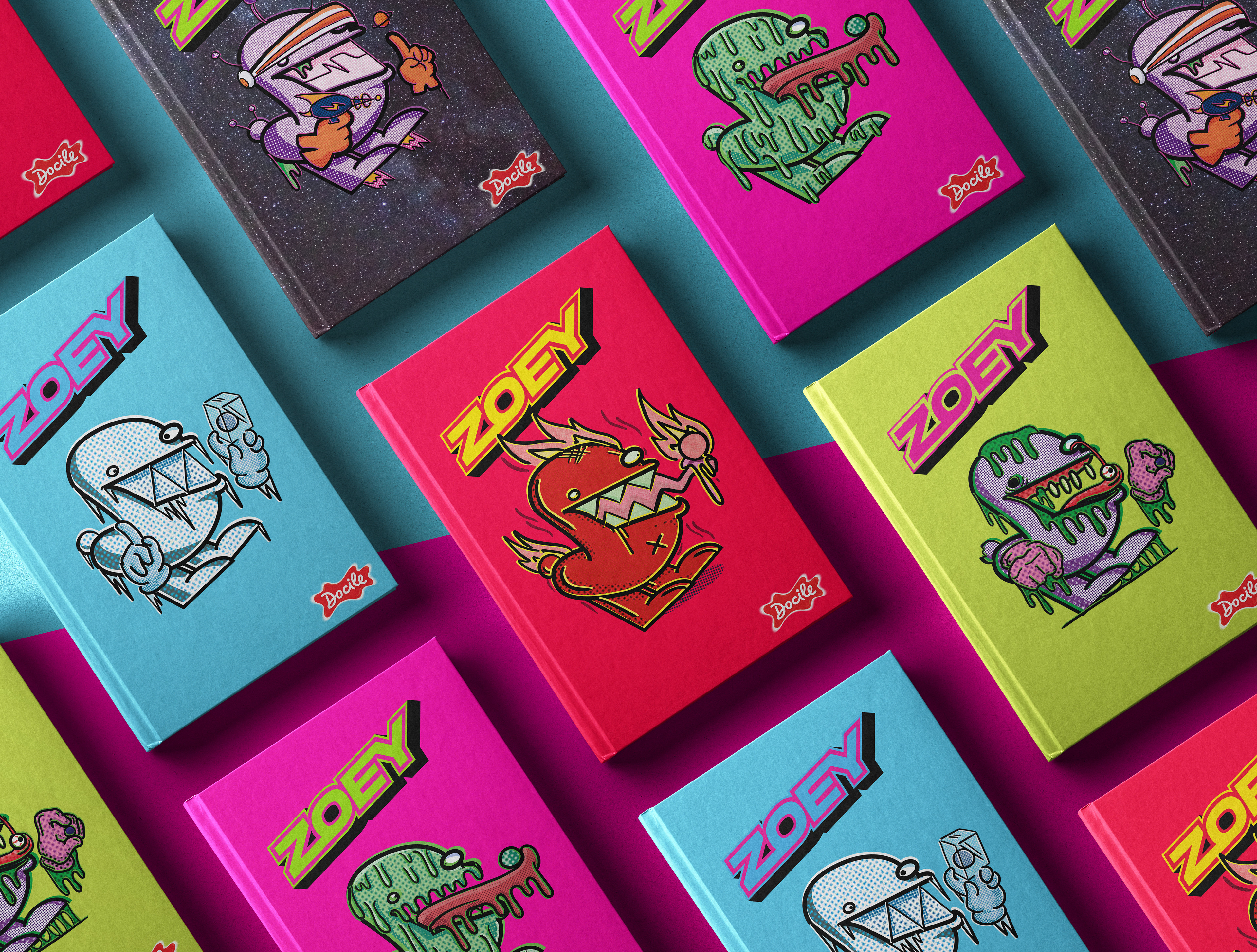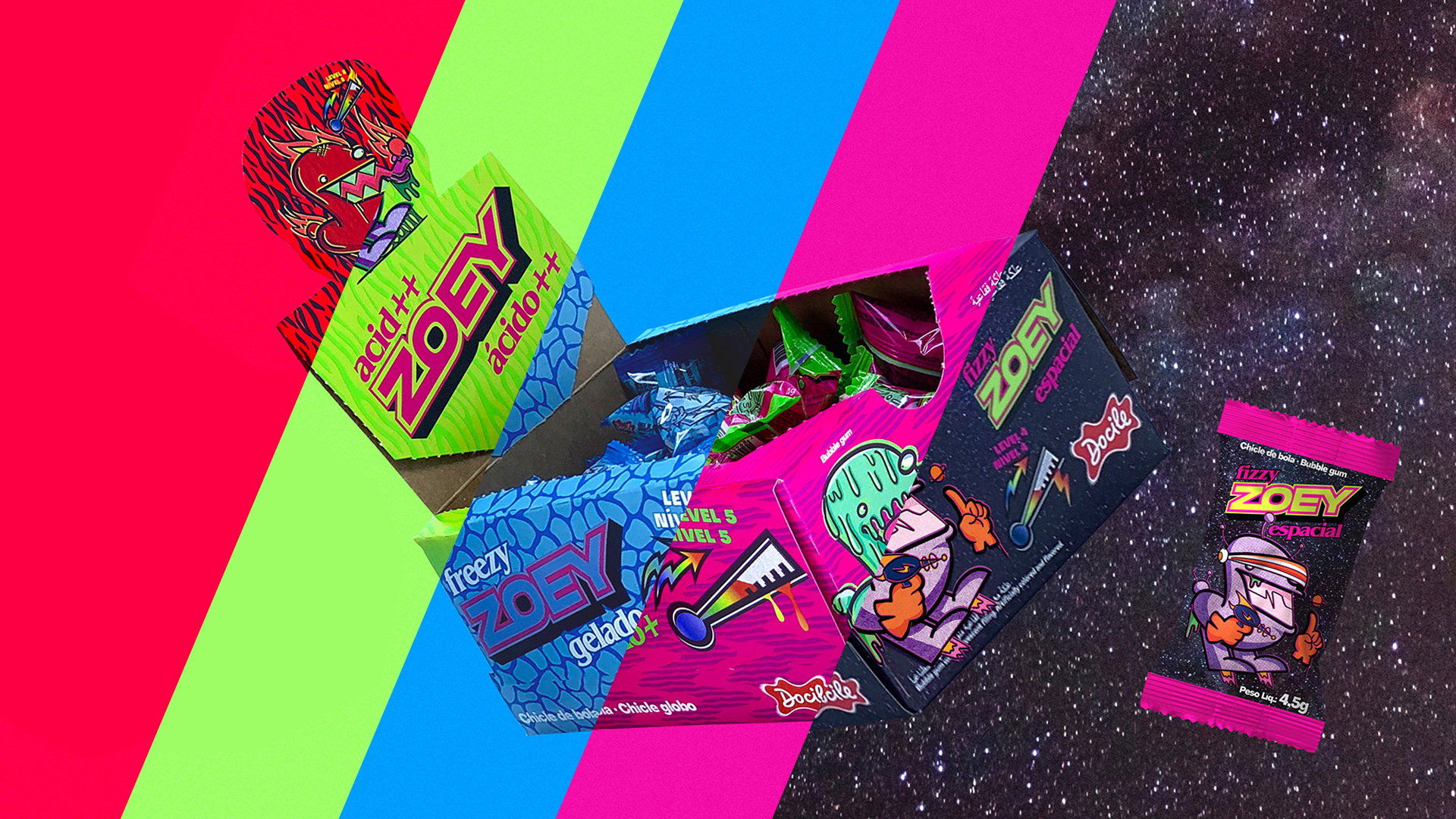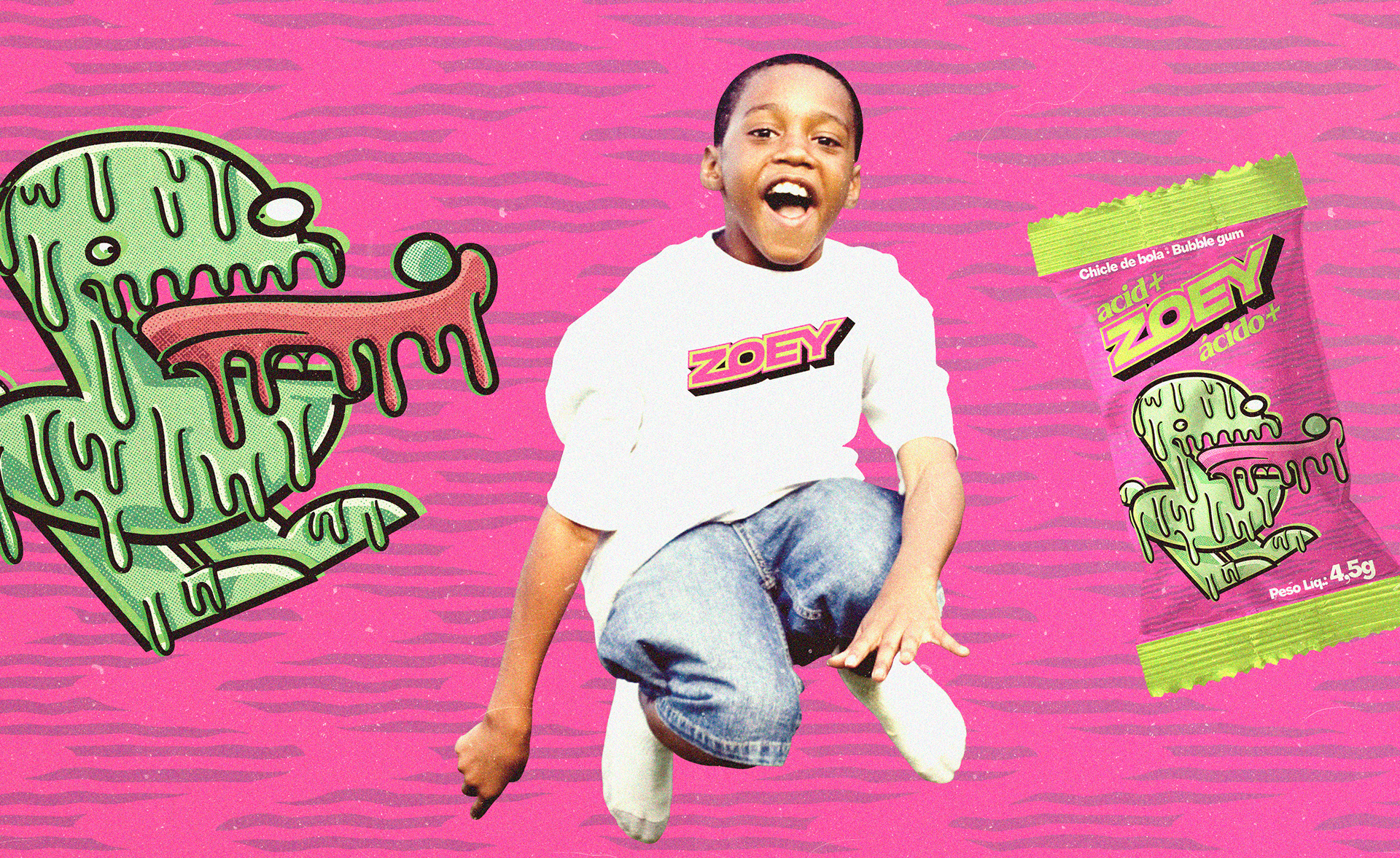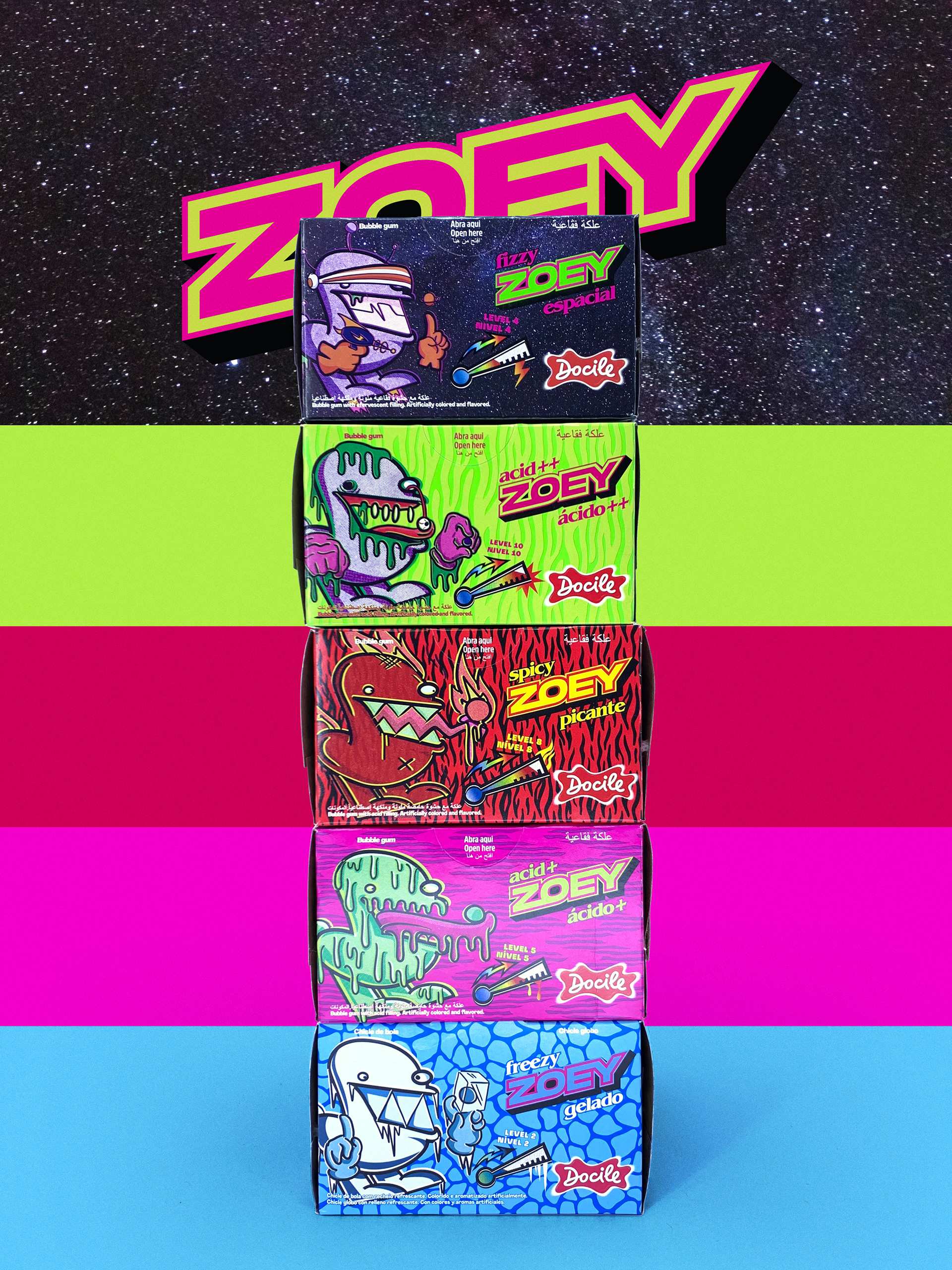 Artur Cunha, Matheus Pinto, Moises Hansen, Raphael de Luca
Naming, Visual Identity, Packaging Design
To view everything we can do for you: